ERG Air Pollution Control Ltd move to new, purpose-built offices
December 2021
We are delighted to announce we have moved into our new, purpose-built offices in Horsham. The new office building brings all of our sales, design, project management, site servicing and maintenance, admin and head office functions together on the same site as our sister company's plastic and GRP fabrication workshop.
The proximity will help drive efficient and effective communication between all parts of the business, improving the quality of our systems and services for our customers, and the new office significantly enhances the working environment for our staff. We're all very excited to be in our new office! Come and visit us!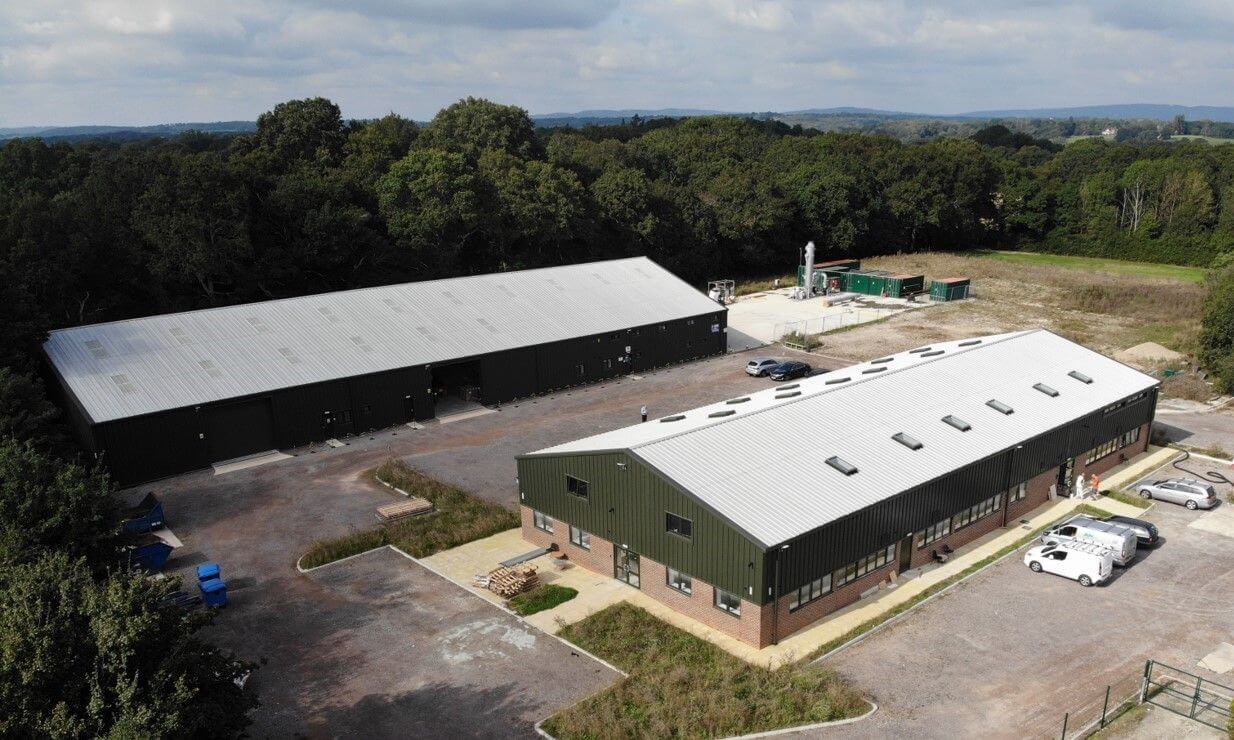 ERG PF move into a new, purpose-built workshop
March 2021

We are delighted to announce ERG PF have moved to a new, purpose-built 1,450m2 workshop as the first phase of co-locating all ERG operations on the same site, just outside Horsham, West Sussex.
Equipped with a range of new equipment and served by an overhead crane, the new fabrication facility can comfortably handle vessels up to 4.5m dia and 10m long in a range of thermoplastic/GRP composites including PVC, PP, PVDF, ECTFE, and unlined GRP. The outside assembly area is used for vessel testing, skid package assembly, and preparing our fabricated vessels and packages for shipping to our clients in the UK and around the world.
The site also includes new offices where the head office, sales, design and engineering, project delivery, site services and maintenance teams will all be based from summer 2021. This exciting development provides every opportunity for easy communication between the design and project teams and the fabrication shop-floor staff, helping us deliver our customers with the highest quality, most competitively priced air pollution control vessels and systems in the business!
James Scott-Bowden, the Group's Managing Director who has worked for ERG for the past 25 years says, "We are all excited to be moving to this new site. We hope our clients will recognise the commitment we are making. These improved facilities will help us ensure we continue to provide the high standards of engineering and services our customers expect."
News Archive
The News Archive page contains older News items.
UK office:
+44 1403 290 000
Middle East office: +962 6515 9021
Email:
info@ergapc.co.uk
UK office:
+44 1403 290 000
Middle East office: +962 6515 9021
Email:
info@ergapc.co.uk