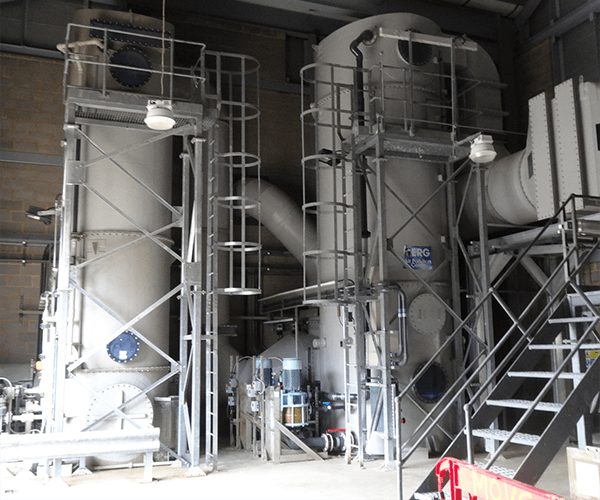 Odour Control Systems
ERG is a leading supplier of odour control systems in the UK, Ireland and the Middle East
ERG provides complete, cost-effective odour control systems for sites and processes in a range of markets, with guaranteed performance to meet each client's odour treatment requirements.
Choose ERG for your odour control solutions
We are specialists when it comes to the manufacture, supply and maintenance of odour control systems for a range of industries across the UK, Europe, the Middle East and even further afield.
Get in touch to learn more about the odour control systems, products and packages we can offer your business today.
Why are odour control systems important?
Human health and quality of life
Odour is not only considered a nuisance by local authorities but it's also shown to have a negative effect on quality of life. Those living in affected areas tend to report higher levels of related health issues
Environment
Odour control solutions are also important for minimising the impact that odorous gases have on air quality.
Odour pollution law
Councils are required to investigate any complaints about smells from industrial, trade or business premises that could be considered a 'statutory nuisance'. This stems from the Environmental Protection Act 1990.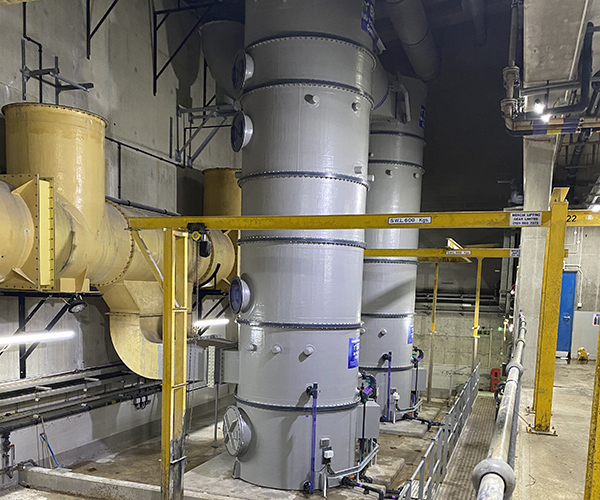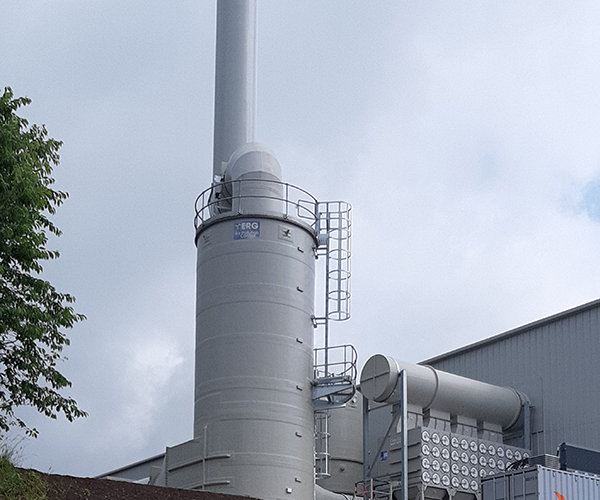 Wastewater and sewage odour control
Our odour control systems are extensively used in the waste water treatment industry, making ERG a leading supplier to the water utility companies including Thames Water, Southern Water and Scottish Water.
Find out more about our wastewater and sewage odour control systems.
Municipal waste odour control
We offer bespoke solutions to operators of municipal waste or food waste processing plants. Odour control systems in urban areas tend to include:
Building and LEV (Local Exhaust Ventilation) ductwork

Dust filters to protect the downstream equipment

An extraction fan
Let us help you have a minimal impact on your neighbours with a purpose designed municipal waste odour control system.
Flavourings, food and pet food
We can treat malodorous air streams using a combination of chemical scrubbers and carbon filters, and in some cases using thermal oxidation.
Typical systems tend to include – but not be limited to:
Building and LEV (Local Exhaust Ventilation) ductwork

Single or multi-stage chemical scrubbing, for bulk treatment of odorous, complex organic compounds

Sub-coolers to condense water vapour and certain odorous compounds
Find out more about our pet food, flavouring and food odour control system offering.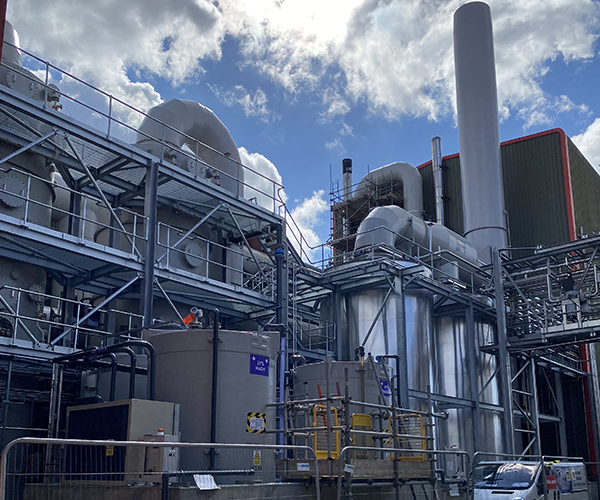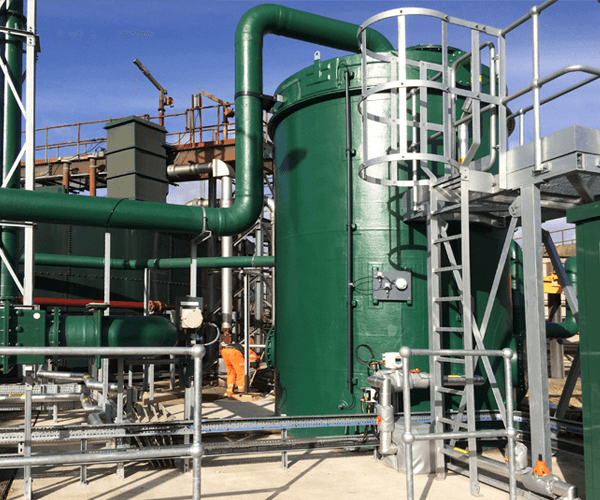 Who are we?
We are a specialist odour control contractor with an enviable reference list stretching back more than 40 years.
Projects we work on range from solutions such as simple, efficient activated carbon odour control filters and environmentally friendly bio-trickling filters to more complex chemical scrubbers. Drawing on our standardised range of products, we will design, supply, install and commission a tailor-made system that meets your needs.
Our goal is to provide you with an odour control system which is great value for money, easy to maintain and safely and efficiently minimises nuisance odours. With this in place, you can spend more time focusing on your business, and less time managing complaints from your neighbours or from regulatory authorities.
You can read more about our management team and download copies of our company accreditations, which include ISO 9001 and ISO 14001 certifications.
Odour Control Systems
ERG is a leading supplier of Odour Control Systems in the UK, Ireland and the Middle East
ERG provides complete, cost-effective Odour Control Systems for sites and processes in a range of markets, with guaranteed performance to meet each client's odour treatment requirements. Click to find out more.
UK office:
+44 1403 290 000
Middle East office: +962 6515 9021
Email:
info@ergapc.co.uk
UK office:
+44 1403 290 000
Middle East office: +962 6515 9021
Email:
info@ergapc.co.uk