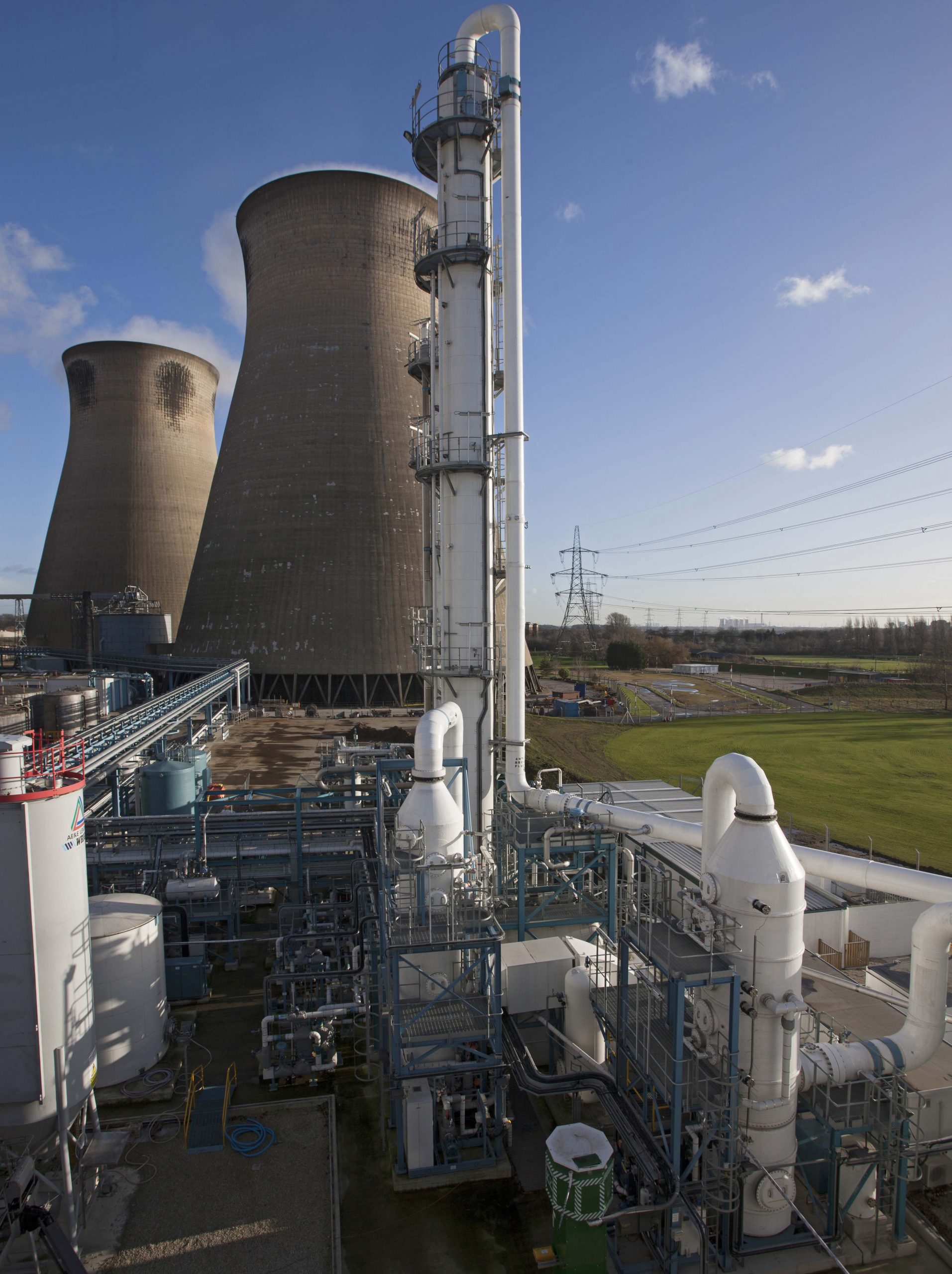 Pre-Treatment for Carbon Dioxide Capture
ERG has experience of CCS on a coal-based power station. As part of a large-scale pilot plant treating approx. 2% of the total flue gas, ERG provided the pre-treatment package upstream of the amine adsorption column.
At the site in the UK, the flue gas was treated with limestone DeSOx and ESP particulate removal, but was too contaminated for carbon capture using amine solvents (eg monoethanolamine [MEA]), and so required additional pre-treatment. ERG's skid-mounted packages treated a total of 30,000 m3/hr of flue gas at 55°C and comprised the following stages:
Tray tower with caustic-dosed scrubbing solution to capture residual SO

2

and particulate fly ash,
Package booster fan to provide the pressure drop to draw the flue gas from the main duct, drive it through the complete side-stream pilot plant and return it to the main flue gas stack,
The pilot plant was a success and ERG's package worked effectively to condition the flue gas upstream of the amine column.
UK office:
+44 1403 290 000
Middle East office: +962 6515 9021
Email:
info@ergapc.co.uk
UK office:
+44 1403 290 000
Middle East office: +962 6515 9021
Email:
info@ergapc.co.uk